Celebrating 15 years of Bahamian Art Experiences.
Saturday & Sunday April 6-7, 2019 | Nassau, The Bahamas
An Annual Affair
Transforming Spaces
Transforming Spaces is a registered non-profit organization committed to the development of the visual arts culture in The Bahamas. Headed by Founding Members: Jay Koment (President), John Cox (Vice President), Antonius Roberts (Treasurer); and Pam Burnside (Secretary), the organization has successfully operated the annual Transforming Spaces Art Tour since 2004.
Schedule of Events
Events & Openings

Participating galleries include: Doongalik Studios, Hillside House, Popopstudios ICVA, University of The Bahamas, and D'Aguilar Art Foundation.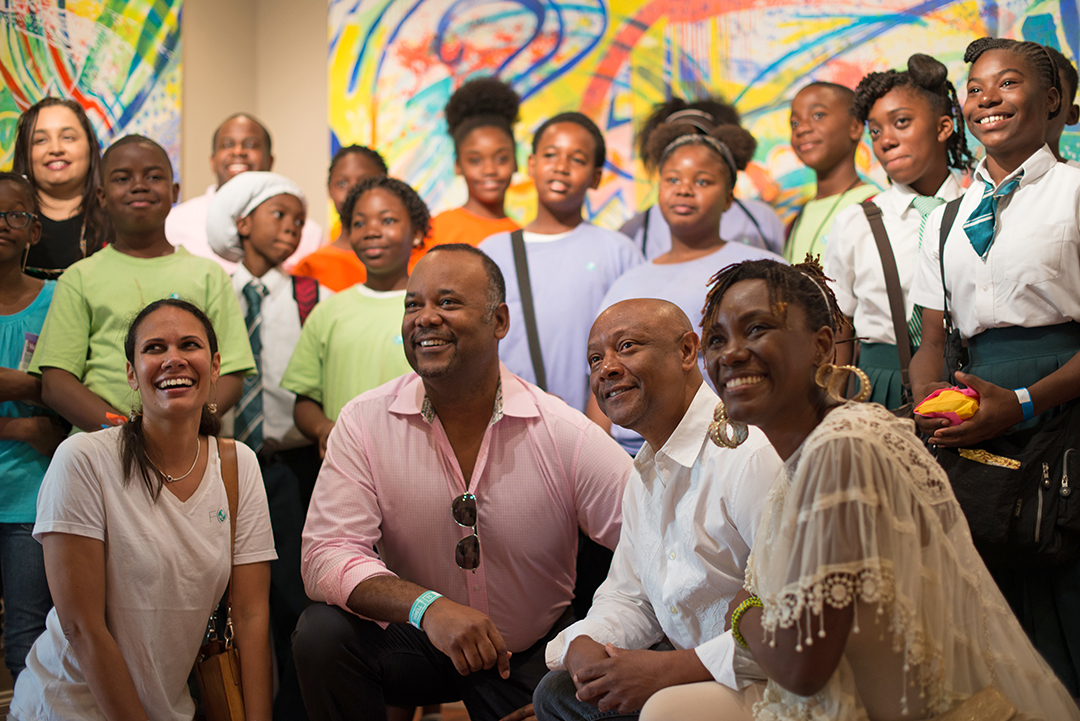 Each year various galleries participate in the Art Tour. This year D'Aguilar Art Foundation, Doongalik Studios Art Gallery, Hillside House, University of The Bahamas, and The Current at Popopstudios ICVA will showcase a variety of Bahamian artists' responses to the SUSTAIN theme.
D'Aguilar Art Foundation
8A Virginia Street
T: (242) 322-2323
O: Tues/Thurs, 10am-4pm
E: info@daguilarartfoundation.com
W: www.daguilarartfoundation.com
UNIVERSITY OF THE BAHAMAS
University Drive
T: (242) 302-4422
E: keisha.oliver@ub.edu.bs
W: www.ub.edu.bs IG: @ub.visualarts

Doongalik Studios
#20 Village Road
T: (242) 394-1886
O: M-W,10am-4pm/ Sats, 9-1pm
E: pam.burnside@doongalik.com
W: www.doongalik.com IG: @doongalik
the current at POPOPSTUDIOS ICVA
26 Dunmore Avenue
T: N/A
E: popopstudios@gmail.com
W: wwwpopopstudios.com IG: @popopstudios
Hillside House
Cumberland Street
T: (242) 322-7678
O: Tues-Sat, 10am-4pm
E: hillsidehousebs@gmail.com
W: www.antoniusroberts.com IG: @hillside.house
The Art Tour will deliver each group to and from the participating galleries in a comfortable air conditioned bus managed by a personal tour guide. The buses will start and end at the Atlantis Resort, Paradise Island. Ensure you arrive at least 15 minutes before bus departure at 9:00am. Free parking will be available at the Atlantis Parking garage next to Paradise Shopping Village Plaza. Parking and bridge toll passes will be provided with each TS15 SUSTAIN ticket purchase.